Prosper Simply,
Healthcare Professionals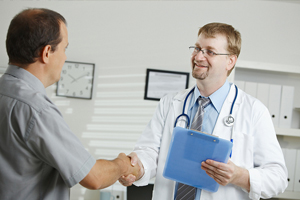 Prosper simply specializes in providing payment processing, payroll, lending and marketing solutions to the healthcare industry with industry specific special offers for over eight years.
Choose Prosper Simply and your office will benefit from using our industry-tailored payment processing systems. It's no wonder why so many businesses are recommending Prosper Simply!
Free Web Based Direct Card Processing
Payment Processing
Prosper Simply offers credit card Processing in-store and online utilizing the most up-to-date technologies. We provide the most secure payment processing services, keeping your customer's information safe.
Payroll
Could low-cost payroll processing and tax filing compliance services
benefit your business? Want to learn more? Click below to learn more about our payroll processing services!

Lending
Every day, successful small and midsize business owners are generating brilliant ideas for their company's growth but are unable to get the loans they desperately need to fund these ideas… we can help.
Loyalty Marketing
A gift card is a great word-of-mouth marketing tool to gain new clientele. Whether you're need the traditional Gift Cards for holidays or loyalty/rewards marketing cards or both, Prosper Simply's Marketing Cards work!
IF YOU WANT to discuss any of Prosper
Simply's services please send an e-mail to
Jennifer@ProsperSimply.com
or call 860-659-8900
---
Testimonials
I am an optometrist and I have been using Heartland Payroll Services for the past 6 months for my employees and I must say that I am very impressed and happy with their services. I couldn't be happier. The employees are very helpful and are quick to respond to any issues or concerns I have. Payroll processing is also very prompt. With Heartland there are no hidden fees or surprises. Prior to my relationship with Heartland, I was with Paychex and I must say that I wasn't very happy with them. I w…
Dr. OmoruyiOwnerDr. Christine Omoruyi & Associates Inc.Mitchellville, MD
We have been using Heartland Payment Systems for our payment processing for two years now and we are very pleased with the service we receive, the customer care, and the ease with which the system operates.
ProHealth