Prosper Simply,
Everyone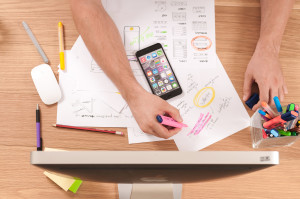 Prosper simply specializes in providing payment processing, payroll, lending and marketing solutions to multiple industries with industry specific special offers for over eight years.
Choose Prosper Simply and your office will benefit from using our industry-tailored payment processing systems. It's no wonder why so many businesses are recommending Prosper Simply!
Payment Processing
Prosper Simply offers credit card Processing in-store and online utilizing the most up-to-date technologies. We provide the most secure payment processing services, keeping your customer's information safe.
Payroll
Could low-cost payroll processing and tax filing compliance services benefit your business? Want to learn more? Click below to learn more about our payroll processing services!
Lending
Every day, successful small and midsize business owners are generating brilliant ideas for their company's growth but are unable to get the loans they desperately need to fund these ideas… we can help.
Loyalty Marketing
A gift card is a great word-of-mouth marketing tool to gain new clientele. Whether you're need the traditional Gift Cards for holidays or loyalty/rewards marketing cards or both, Prosper Simply's Marketing Cards work!
IF YOU WANT to discuss any of Prosper Simply's services please send an e-mail to Jennifer@ProsperSimply.com or call 860-659-8900
---
Testimonials
Being a financial coordinator, I am always looking for new ways to collect money! Jennifer D'Angelo, the Relationship Manager from Heartland Payment Systems, contacted me about 3 years ago wanting to give me a quote on our credit card processing fees. She was sure Heartland could give us a good price! Fast forward 3 years – I am thrilled we changed. Our rates did drop. Jennifer has been on top of her game every year since and has steered us to several money-saving ideas. We also took advantag…
Diane WilcoxFinancial CoordinatorSmiles for the Future Pediatric Dentistry
It has been a pleasure doing business with you over the past three years. Whenever I have had problems, you have resolved them promptly and answered any questions clearly. The transition three years ago, when we decided to go with Heartland, went very smooth. I have been extremely satisfied in receiving all the sales information that I needed daily On Line. Our decision to remain with Heartland was based on the reduction of fees primarily and also for the fantastic service we have received fr…
Mary E. LavoieOffice ManagerSteben's Motors Auto Body, Inc.
Brown, Paindiris & Scott, LLP has been processing card payments with Heartland Payment Systems, Inc. since December 2007. We have been very pleased with Jennifer's ability to professionally set up processing designed with our specific needs in mind. Jennifer has always been very responsive to any request for information or changes needed to our accounts. I would highly recommend Heartland Payments Systems and Jennifer D'Angelo, our Relationship Manger for any card processing needs. I believe …
Gloria J. MancarellaOffice ManagerBrown Paindiris & Scott, LLPGlastonbury, CT
By utilizing the gift card loyalty program, Tully's Coffee has increased its gift card sales from 4% to 14% of its overall sales.
Tully's CoffeeOwnerTully's Coffee
We are absolutely pleased with every aspect of our experience working with Jennifer D'Angelo; from payroll setup, with quick and easy data collection, to weekly service and support, Jennifer is right there when you need her. I went away to Ireland for a couple of weeks and Jennifer stepped in and helped out, as needed. Heartland Ovation Payroll is accurate and on time, and we also understand that we can customize our payroll service anytime.
Maureen BerrutiCo-OwnerBerruti's FarmSouth Glastonbury, CT
Jennifer D'Angelo Miller, my Heartland Merchant Services local manager is great! The heartland Gift Marketing Cards are awesome too. We shopped around and found Heartland to offer fair, full-disclosure honest pricing. The service is the best too. When I needed new equipment, to be EMV ready, Jennifer was able to help out right away. Honestly I was with Heartland for many years and left for "better rates," but I did not receive a better deal so I came back to Heartland. We will not be lea…
Craig WitzkeProprietorSouth Glastonbury, CT
As of the beginning of this year we are using Heartland Payroll & Tax Filing services for our payroll needs. The service is very easy to use, accurate and on time. The payroll employees are friendly and professional.
Kasia B.OwnerClean & Green Cleaning Service LLCCT
Jennifer D'Angelo, our local Heartland Representative, has been very helpful with both setup and ongoing payroll and payment processing support the past 16 months. Their software is extremely user friendly and easy to navigate through.
Donna M.OwnerGreat Harvest Bread Co.Vernon, CT
I have been in business for over 30 years and have used a lot of services. For the past five years I have been an extremely happy Heartland client, with Jennifer D'Angelo. She promised to save us significantly on our Visa, MasterCard, Discover and even American Express fees and she did! We get printed merchant statements and can view our credit card transactions, get reports through our online dashboard simply too. I have researched many credit card processing providers and Heartland is most sec…
John MorandePresident/OwnerMIDASCT
We have QuickBooks POS and Jennifer found an excellent plugin that works seamlessly with both our QuickBooks and Heartland Payment Systems. It was easy to work with and has provide us great dollar value.
David GindekOwnerYoung's Nursery