DangeloSolutions has everything you need to start selling online today
DangeloSolutions' eCommerce solution focuses on both you and your customers
How DangeloSolutions eCommerce can help you
Easy integration with most eCommerce shopping carts and platforms
Lowered total cost of payment acceptance
Reduction of costly chargebacks
Faster funding than other payment processors
Unparalleled support 24/7
Increase shopper conversions
Encourages repeat purchases
How DangeloSolutions eCommerce can help your customers
Minimizes friction at checkout
Provides a wide variety of payment methods
Protects customer's credit card info from fraud
Multi-use tokenization enables customers to store credit card info
Let me help your business prosper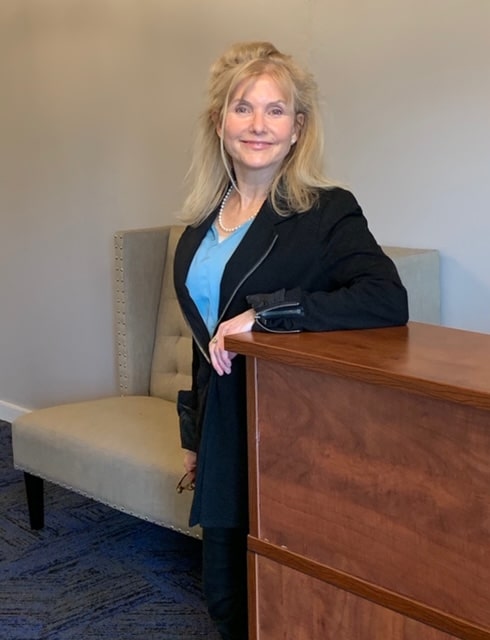 Jennifer D'Angelo
National Payments Specialist
DAngelo Business Solutions, LLC
I would love to help you choose the best payment processing, e-commerce, payroll/HR, marketing, and/or lending solutions for your business.
I have been at DangeloSolutions, helping clients, since 2006, and I also have more than a decade of experience as a business owner.
Grow online sales and provide an exceptional customer experience
Let customers use the payment method they prefer (credit card, digital wallet, check, or gift card)
Multi-use tokenization supported (enables customers to store credit card information on file for repeat purchases)
Easy-to-use payment form makes checkout a breeze for customers and reduces cart abandonment since there are no redirects
Integrate simply and easily with most eCommerce platforms
Plug-and-play installation makes it a snap to integrate with dozens of website and e-Commerce platforms such as WooCommerce, Magento, WordPress and more.
DangeloSolutions eCommerce can be integrated with both PayPal and Authorize.net.
Secure online payments, reduce costs, and protect from fraud
Secure your payment platform to protect from costly chargebacks
Reduce total cost of payment acceptance for your business
How DangeloSolutions secures transactions: 
Customers visit your site and make a purchase
Encrypted card data is sent securely to DangeloSolutions without touching merchant servers
Transaction is quickly and securely processed with a payment token that can't be decrypted
The token is then approved and returned without card data ever being transmitted
Interested in Online Billing and Invoicing?
Create an online store with DangeloSolutions
We make it easy for you to expand your four walls. Or, if you prefer, we have partners who can create your site for you.
Secure and Customer-Focused
Shopping Cart Management – Securely collect payment information and automatically remind customers to complete abandoned purchases
PCI-Compliant Gateway – DangeloSolutions Storefront meets Payment Card Industry (PCI) security standards to protect cardholder data
Confirmations and Notifications – Update your customers about purchases, declines and shipments
Several Plans Available

– We have different plans and options available to fit your needs and budget

Domain Name

– Use a domain name you already own, or get a secure, unique name from us.

24/7 U.S.-Based Live Support

– You are important to us. Call us anytime and we will answer within seconds.
Design and Customization

– Templates are available to help you design a site that is uniquely yours

Point and Click Uploading and Editing

– Add and edit anytime, in-browser, using modifiable HTML/CSS files, and upload products all at once or one at a time

QuickBooks

– Manage your finances with seamless QuickBook integration
Maximize SEO

– Get high rankings on major search engines to increase your customer base

Online Marketing tools

– DangeloSolutions can help you expand your brand and build repeat customers

Mobile Optimization

– Modern design with shopping experience, enables customers to shop from any device, and increases Google Search rankings