Grow your business with Loyalty and Gift Card Marketing from DangeloSolutions
A gift card is a great word-of-mouth marketing tool to gain new clientele. It's a personal endorsement from the gift card giver to the gift card recipient to patronize your establishment. The recipient, who otherwise may not be familiar with your business, has the chance to become a new, loyal customer.
How Gift Cards help your business:
Builds Brand Awareness. Place your business directly in your customer's wallet. It's a low-cost, effective advertising tool that your customer will carry with them.
Increases Sales.  Gift Cards bring people into your store, spending over 60% more than their gift card value – often long after the holiday season is over.
Prevents Fraudulent Activities.  Unlike paper gift certificates, gift cards feature built-in security measures that reduce financial risk – and potential headaches.
What you'll receive with DangeloSolutions Gift:
Reloadable gift cards
Ongoing phone-based support
Card registration with access to registered customer list
Point-of-purchase promotional materials for seasons, holidays and special occasions
Best practices, marketing how to's
Let me help your business prosper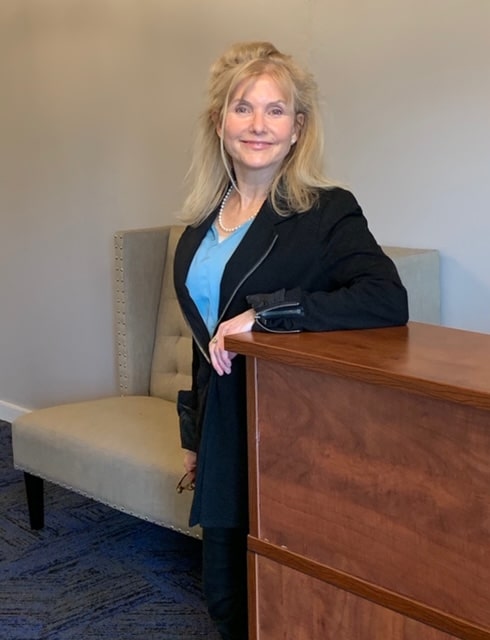 Jennifer D'Angelo
National Payments Specialist
DAngelo Business Solutions, LLC
I would love to help you choose the best payment processing, e-commerce, payroll/HR, marketing, and/or lending solutions for your business.
I have been at DangeloSolutions, helping clients, since 2006, and I also have more than a decade of experience as a business owner.
Build brand awareness and bring new customers through your door
Boost sales when customers spend more than face value of gift card
Prevent fraud with built-in security features such as magstripe technology
Nurture your existing customer base: turn good customers into loyal ones

Encourage return business: by offering meaningful rewards
Increase customer spending: customers spend more when offered incentives
DangeloSolutions + QuickGifts
Sell your gift cards on Amazon and other online retailers
Convenient purchasing options enable anyone to purchase gift cards online
Multiply gift sales from "in-store only" to a multi-channel online solution
Sell your gift cards everywhere in your store • on your website • through online major retailers