Whether a sole proprietor or large corporation, for profit or nonprofit, new or established,
We can help your business grow and prosper
Solutions for your Business
Increase your productivity, reduce your costs,
and grow your business with DangeloSolutions products and services
Safely accept payments on any devices
DangeloSolutions offers credit card processing services, in-store as well as online, that utilize the latest technologies. We provide the most secure payment processing services, keeping your customer's information safe.
Payment processing for your online store
Start selling online today with DangeloSolutions' plugin. Save money, increase shopper conversions, and encourage repeat purchases. Short on time? DangeloSolutions has partners who can help you create an online store.
Fast, accurate, and on time
We know that lower-cost payroll processing and tax filing compliance services would benefit your business.  Learn about our payroll processing services and how we save thousands of companies millions of dollars.
Promote and monitor performance
Easily track your business success with DangeloSolutions, a real-time reporting and analytics solution from DangeloSolutions. Reach out to current and future customers with DangeloSolutions' email marketing and customer intelligence services.
Grow your business with the lowest rate possible
Every day, successful business owners are generating brilliant ideas for their company's growth and revenue but are unable to get the loans they desperately need to fund these ideas… DangeloSolutions can help.
Sell your gift cards online and in stores
A gift card is a great word-of-mouth marketing tool to gain new clientele. Whether you're in need of the traditional gift cards for holidays, or loyalty/rewards marketing cards, DangeloSolutions' Marketing Cards work!
Let me help your business prosper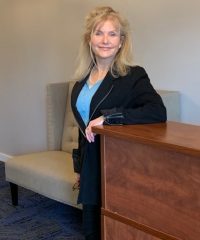 Jennifer D'Angelo
National Payments Specialist
Dangelo Business Solutions, LLC.
I would love to help you choose the best payment processing, e-commerce, payroll/HR, marketing, and/or lending solutions for your business.
I have been at DangeloSolutions, helping clients, since 2006, and I also have more than a decade of experience as a business owner.
Testimonials from some of my clients
We have been using DangeloSolutions for our credit card processing and payroll for numerous years. We have been extremely satisfied with the results and especially the customer service. Jennifer brings a very personal touch to the table. DangeloSolutions is very lucky to have her on their team.
DangeloSolutions recently set us up with the Mobuyle iPhone application and credit card swiper, [and now] we have the opportunity to use the iPhone as a credit card payment method.... It has been problem-free and a wonderful tool for our staff and our customers, making credit card payment for plants an easy alternative to cash and checks, even when away from the nursery. Thanks for providing this cool technology!
Jennifer is the consummate professional. Her networking skills are second to none...I think it's really awesome that she "pays it forward" Meaning that she refers as much as she is referred, There is a reason for that! You should meet her and find out for yourself what a charismatic and energetic referral partner she could be for you!
I have had the pleasure of getting to know Jennifer through our mutual involvement with the Rocky Hill Chamber of Commerce. Jennifer is a motivated, enthusiastic, and hard working woman who takes a strong ownership interest in her business and her clients.
Jennifer is so informative and really took the time to get to know me and my business. She knows her job very well and really helped me, and I referred her to several other businesses. She is very personable and reliable.
Jennifer is a pleasure to work with. Her experience and knowledge are key to her success, but not nearly as much as the caring attitude she displays toward all of her clients.
As a chiropractor, I feel confident having Jennifer D'Angelo as the adviser to my office with credit card processing. Where there is so much that changes in this realm in terms of technologies and even fees, she is one who not only stays on top of what is current, but she also serves with her heart for whatever is best for you and your office. Furthermore, she is a proponent for chiropractic and vitalistic principles Super glad to have her!
Jennifer has been nothing short of amazing with me, my staff and everyone of my colleagues. I've referred her for merchant processing. Not only is DangeloSolutions and Jennifer transparent about their terms, fees and policies, but they have the most competitive rates that literally has saved my office thousands of dollars over the last two years. Jennifer is honest, trustworthy, transparent, and a great representative of merchant processing.
Jennifer came right to our place of business, sat with me and went through all of the services, costs, and benefits of DangeloSolutions Payroll. I was genuinely impressed with her professionalism and was almost shocked at how much money was saved.
We switched over to DangeloSolutions about 3 years ago. Jennifer is always been very helpful, and the transition was easy and seamless from our former program. Our use and experience over the past 3 years has been "uneventful", which to me is GREAT! When stuff works well and runs like it is supposed to, then it is pretty uneventful. I highly recommend Jennifer and DangeloSolutions!!!
I am thrilled we made the change to DangeloSolutions. Our rates did drop. Jennifer has been on top of her game every year since and has steered us to several money-saving ideas. We also took advantage of DangeloSolutions Payment Systems online "Connect" service that allows our personal computers to work as terminals. This service has an automatic billing component that we use. It used to take us 6 hours to do our monthly credit card payments, now it takes 10 minutes.
Dear Jennifer: The transition three years ago, when we decided to go with DangeloSolutions, went very smooth. I have been extremely satisfied in receiving all the sales information that I needed daily On Line. Our decision to remain with DangeloSolutions was based on the reduction of fees primarily and also for the fantastic service we have received from you and your staff. It has been a pleasure knowing you are always available to us at all times.
Ready to Set Up Payment Processing?
Please choose one of the options below:
Know what you need? Ready to get started?
Want to book a free consultation?
Offer DangeloSolutions' products and services to your employees and members, tailored to meet their needs and increase customer satisfaction. Here is a partial list of current partners:
Berkshire Philosophy Group
Connecticut Business and Industry Association
Connecticut Chiropractic Council
International Chiropractors Association
National Restaurant Association
American Hotel and Lodging Association
Connecticut Lodging Association
Connecticut Nursery and Landscape Association
DangeloSolutions is a great choice for your business solutions
DangeloSolutions is vested in helping businesses succeed, and offers strong core values, lock-tight security, and one-stop convenience to our clients.
DangeloSolutions is committed to being honest, transparent, and fair to their customers. The company treats customer relationships as partnerships, strives to be an advocate.
DangeloSolutions is serious about security and offers DangeloSolutions Secure and the industry-leading Breach Warranty to protect merchants, as well as EMV chip processing devices, and credit card data encyrption.
Payment solutions. Lending services. Marketing and analytics. Gift cards and loyalty programs. ECommerce support. Payroll and HR services. DangeloSolutions is truly a "one-stop shop" for solutions that help businesses thrive.